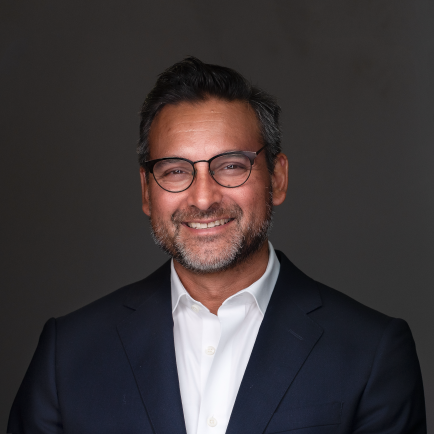 Kaihan Krippendorff
Business Strategy Speaker and Author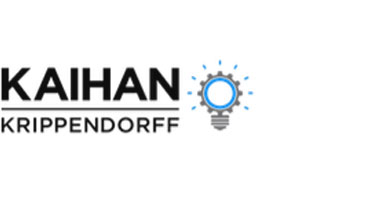 Kaihan Krippendorff has made a commitment to helping organizations and individuals thrive in today's era of fast-paced disruptive technological change.

Kaihan began his career with McKinsey & Company before founding Outthinker - a think tank specialized in emerging concepts in strategy, innovation, and management. He is the founder of Outthinker Networks - exclusive global peer networks for senior executives and intrapreneurs from large companies. Out thinker networks helps members to be more successful in performing their role, solving their top challenges, and keeping their organization ahead of the pace of disruption.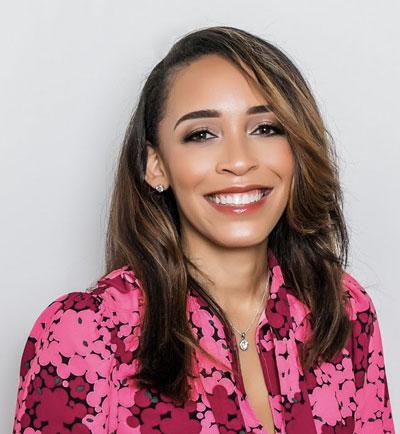 Stephanie LeBlanc-Godfrey

Global Head of Community Inclusion Programs for Women of Color at Google

Stephanie works in service of women of color and parents/caregivers as the Global Head of Inclusion for Women of Color at Google focused on influencing the policies, programs and processes that impact their sense of belonging and inclusion at Google. She is also the founder of Parenting Backwards, an organization that provides guided, authentic, and facilitated conversations for powerful women on how to raise EMPOWERED, EMPATHETIC, INCLUSIVE kids and do so from a place of curiosity, connection, and joy.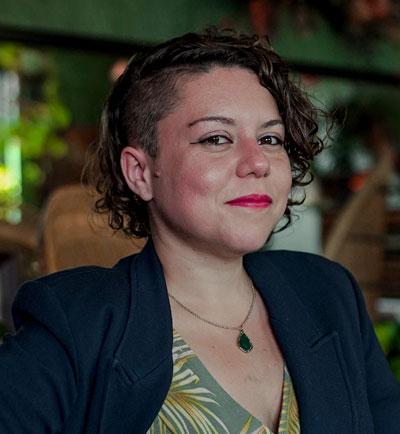 Lauren Razavi
Executive Director, Plumia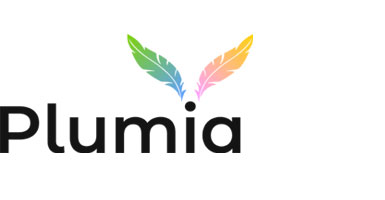 Lauren Razavi is Executive Director of Plumia, the global mobility think tank of Y Combinator alumni company SafetyWing, which has so far raised $50 million in venture capital towards its mission of building a global social safety net for digital nomads.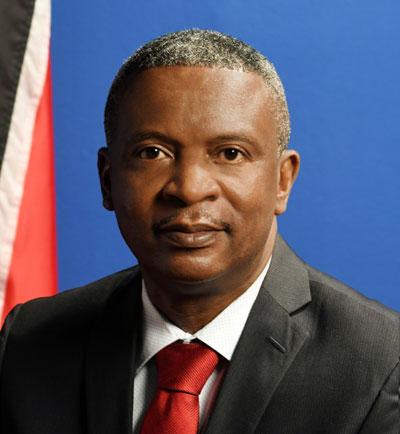 The Honourable Hassel Bacchus

Minister of Digital Transformation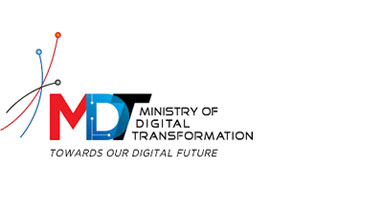 Senator the Honourable Hassel Larry Bacchus was appointed as the Minister of Digital Transformation on July 12, 2021; after serving previously as Minister in the Ministry of Public Administration and Digital Transformation from August 19, 2020.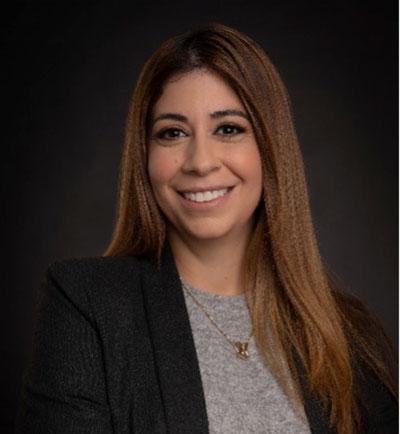 Kiki Del Valle
Executive Vice President, Market Development - Latin America & Caribbean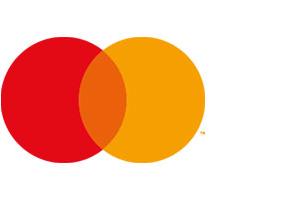 Kiki is Executive Vice President of Market Development for Mastercard Latin America and Caribbean. She oversees the region's corporate strategy and market transformation, and business development efforts with fintech partners, merchant relationships, digital partners, government engagement, and payment service providers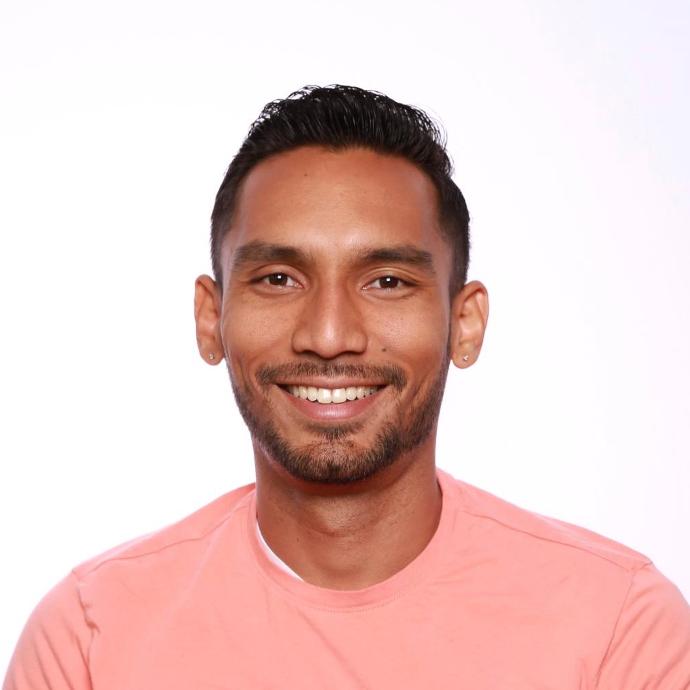 Dr. Mark Moyou
Senior Data Scientist at NVIDIA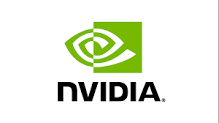 Dr. Mark Moyou is a Senior Data Scientist at NVIDIA on the Retail team, focusing on enabling scalable machine learning solutions for North America's top retailers focused on Search, Recommendation Systems, and Large Language Models.
Before NVIDIA, he was a Data Science Manager in the Professional Services division at Lucid works, an Enterprise Search and Recommendations company. Before Lucid works, he was a Data Scientist at Alstom Transportation, building machine-learning prototypes for the railroad industry.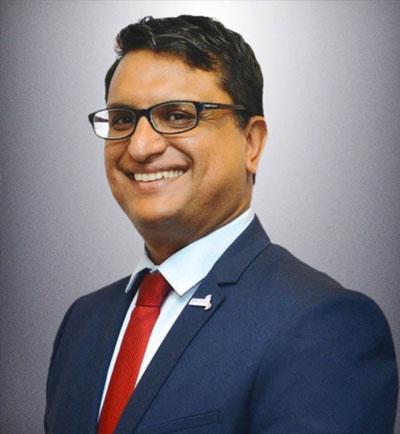 Nirad Tewarie
CEO, AMCHAM T&T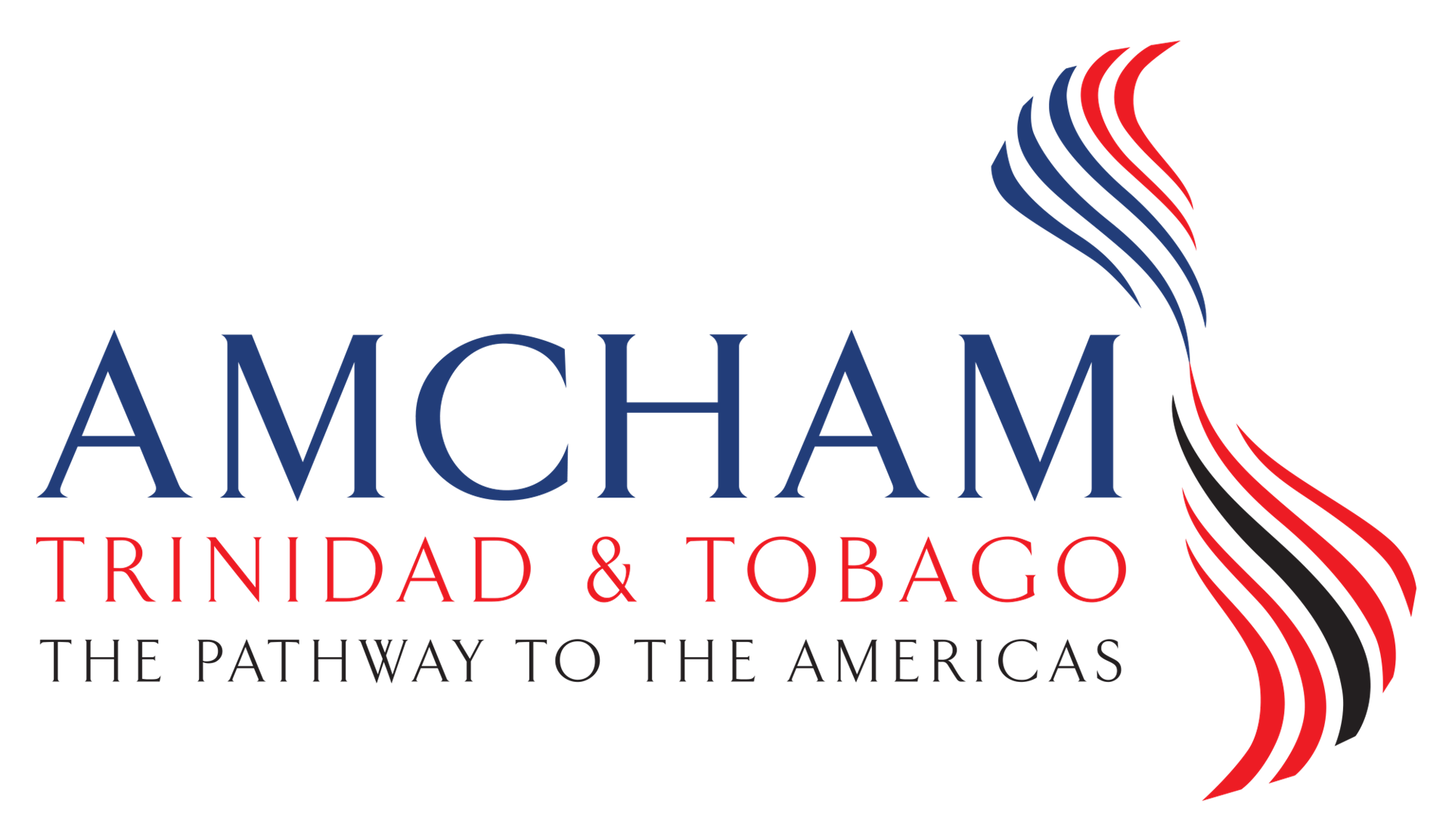 Nirad is the CEO of AMCHAM T&T. He has been a proponent of the expansion of the tech sector in T&T for almost two decades. He has varied experience in media, communications, international relations and business. He has served on the Board of the Telecommunications Authority of T&T. Among the boards on which he currently sits is a US-based Fintech startup and a local private equity company.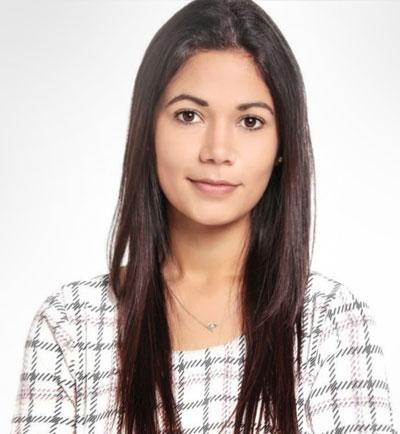 Lesley Hernandez

Issuance Ecosystem Enablement, Central America & the Caribbean, Visa Inc.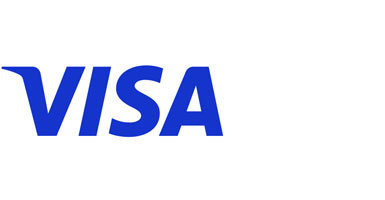 Lesley Hernandez is a driven and results-oriented IT professional with a proven track record in fintech, electronic and mobile payments, and emerging technologies. With extensive experience in project and product management, as well as business development, Lesley has been instrumental in spearheading market transformation and driving revenue growth within the payments industry.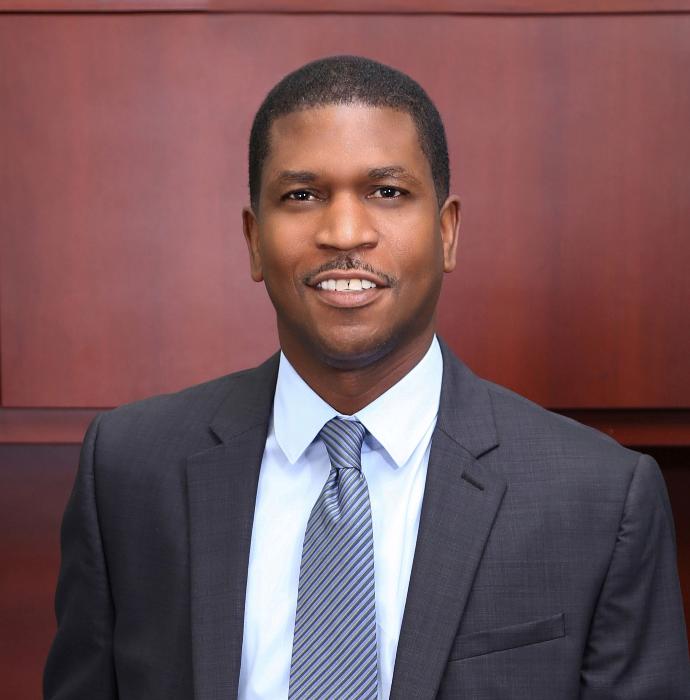 Brian Hackett
Territory Senior Partner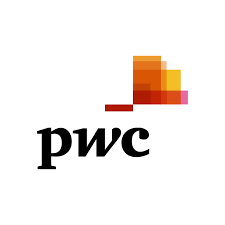 Brian is the Territory Leader of PwC Trinidad and Tobago and the Advisory Leader for PwC in the Caribbean. PwC in the Caribbean is a group of separate PwC member firms operating in Trinidad and Tobago, Jamaica, Guyana, Barbados & the Eastern Caribbean, Cayman Islands, British Virgin Islands, Bermuda and The Bahamas.
Brian has a wealth of experience in corporate debt and equity placements as well as buy and sell support mandates inclusive of financial due diligence, business enterprise valuations, structuring, project financing, public offerings, financial restructuring and crisis management.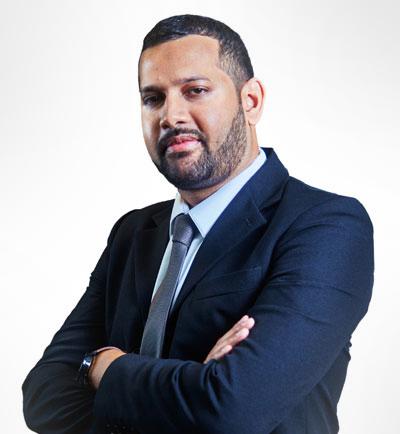 John Outridge
Chief Executive Officer, TTIFC

John is currently the Chief Executive Officer of the Trinidad and Tobago International Finance Centre and is responsible for leading the company as it executes its mandate of driving digital financial services adoption across all sectors so Trinidad & Tobago can become a premier location for FinTech-enabled services and maintain its position as the Financial Hub of the region.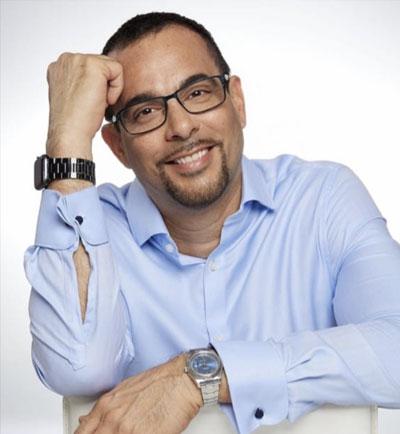 Lorcan Camps
Founder & CEO, Nio Digital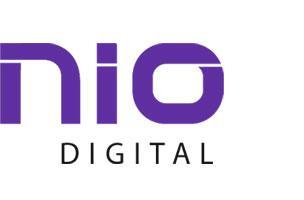 Mr. Lorcan Camps is a technology entrepreneur with over 30 years of experience working in the USA, European, Caribbean and Central America markets.

During this time, he built three technology companies to help organizations automate their sales, operational and financial processes, successfully implementing hundreds of CRM and ERP solutions.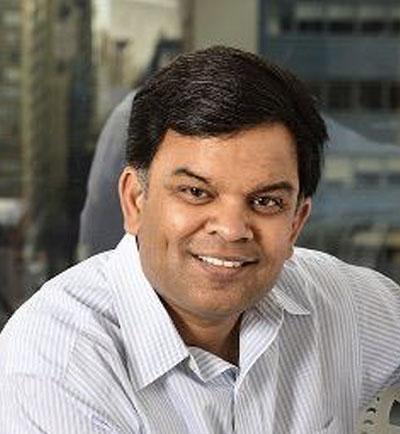 Dharmendra Sahay

Managing Principal at ZS Associates

Sahay is the global leader of Integrated Analytics Solutions including leader of Business Technology and Product Development capabilities. He has also been a member of ZS's Board since 2009.
Sahay has more than 25 years of experience in the healthcare industry, helping multiple organizations on issues related to developing commercial strategy and improving commercial effectiveness through analytics and technology solutions.

Anesh Roopnarine

Business Transformation Program Manager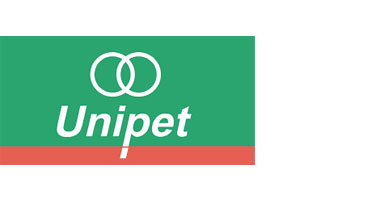 Anesh Roopnarine is an agent of change with a captivating 15-year journey through different Information and Communication Technology (ICT) roles which led to the transformation of several organizations. His people first strategy helped deliver business solutions while concentrating on a risk based approach to resolving stakeholder pain points.
His current transformational role focuses on the fuel industry, retail industry, financial technology (fintech), renewable energy, automation, Electronic sports (esports) and ICT infrastructure and software development.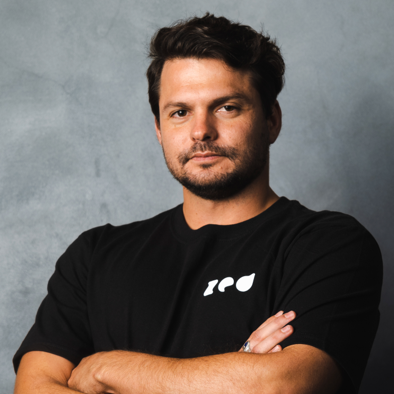 Mark Pereira
Founder, Zed Labs


Mark Pereira, a pioneer in Caribbean fintech, passionately drives digital financial inclusion and empowerment. His leadership at Zed Labs has birthed innovative solutions, aimed at transforming the regional technology sphere. From developing a vibrant coworking space, launching a user-friendly mobile money app, to initiating an engaging software bootcamp, his commitment to progress is unwavering.
Mark aims to share his insights on topics from blockchain to mobile money and adoption challenges in Trinidad. Mark aims to simplify complex issues, and unlock a future where fintech is no longer a challenge, but a gateway to opportunity.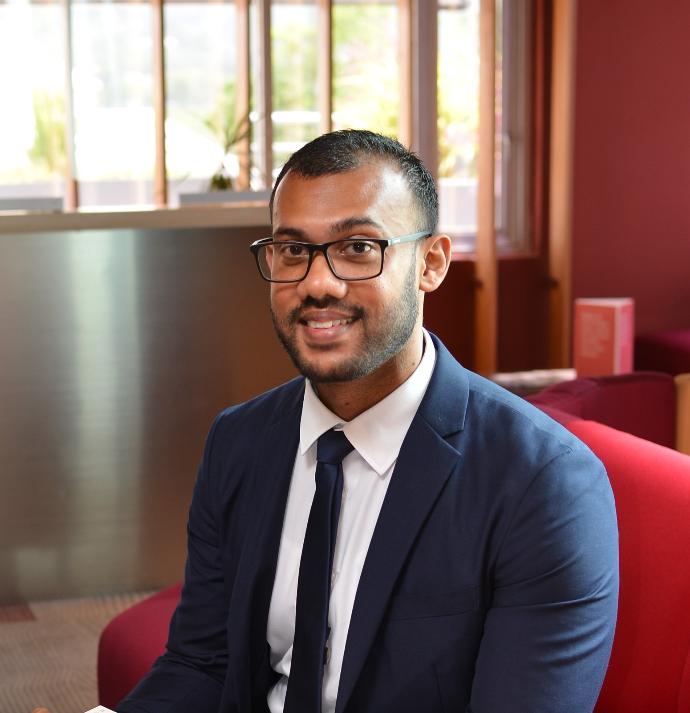 Kevan Rajaram
Senior Manager, Data & Advanced Analytics at PwC Caribbean
Kevan has been working as a data professional for the past ten (10) years. He has worked
at major companies throughout the Caribbean region and currently serves as the Senior
Manager, Data & Advanced Analytics at PwC Caribbean within the Advisory unit. Kevan has graduated from the University of the West Indies with a Bachelor of Science in Mathematics(Honours) and a Master of Science in Statistics (Distinction).
He is currently pursuing his PhD in Computer Science at UWI, St. Augustine where his research area is in applications of Artificial Intelligence and Machine Learning.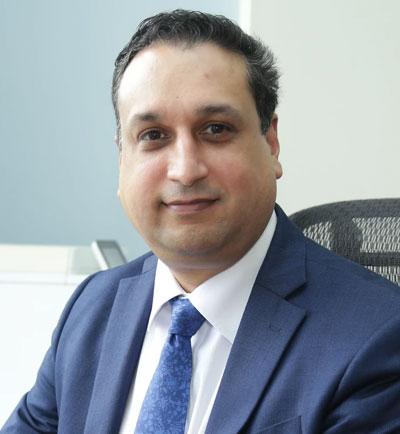 Mr. Navin Dookeran

Chief Executive Officer at EXIMBANK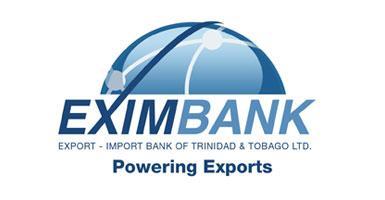 Mr. Dookeran is currently the Chief Executive Officer at the Export-Import Bank Of Trinidad and Tobago (EXIMBANK). He is also a member of the Legislative committee of the Trinidad and Tobago Manufacturers' Association (TTMA).

Prior to this, he was a Lecturer and Programme Director – Executive MBA & Chief Operating Officer - Practicums at the UWI-Arthur Lok Jack Global School of Business. He obtained his MBA in Finance from the McGill University in Montreal, Quebec, and received Bachelor's Degrees in Economics (BA) and Life Sciences (BSc.) from Queen's University in Kingston, Ontario, Canada.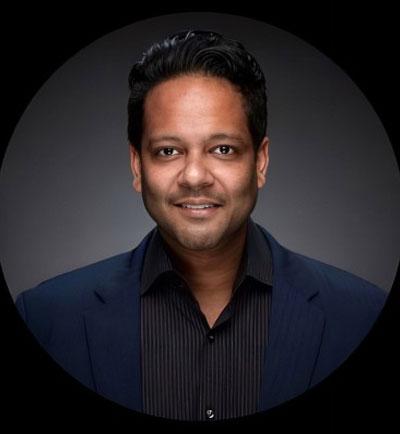 Mr. Kristian Bainey

CEO - Specializing in AI and Project Management


Kristian is the CEO of K-PIC Systems driving business and directing digital transformation, project management, AI, data management, operations, continuous improvement, and change management structures, processes, and systems for medium to large-sized organizations in the public and private sectors. Additionally, he has spent years part-time lecturing at the university and college levels, teaching PMP and SCRUM Master part-time and coaching students to attain their PMP. In addition, Kristian has presented at over 20 conferences/webinars alone this year.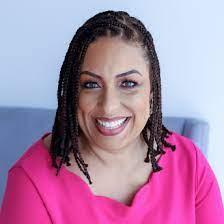 Carina Cockburn

IDB Country Representative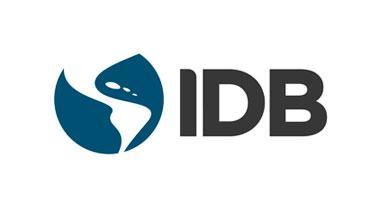 Carina Cockburn is an Economic Development professional and Change Leader with over 20 years' experience in the public and private sector. Her core competencies include Strategic Planning, Change Management and Project Portfolio Management.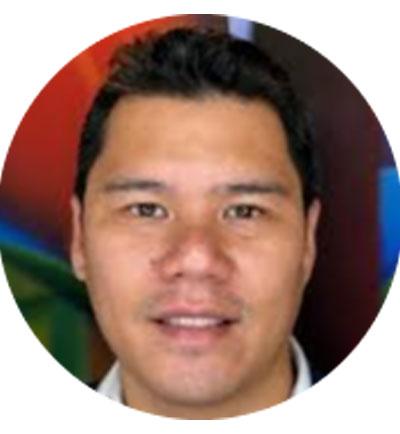 Leslie Lee Fook

Director Al, Automation & Analytics


Leslie Lee Fook is a name of legend in the business world. His revolutionary digital transformation strategies and expert knowledge are unrivalled, making him one of the most sought-after figures on Caribbean shores.
His career spans over twenty years with experience in Analytics, Robotic Process Automation, and Artificial Intelligence. Typically serving enterprise and government customers, he aspires to create a globally competitive region using data which positively impacts every Caribbean life! He was also named as an honorary speaker at The CTU's Prime Minister's Summit which amassed over 100 leaders from across the region.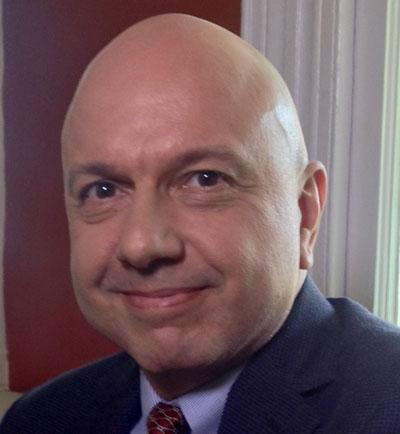 Dr Henry Bailey

Lecturer

Dr Henry Bailey is a lecturer in the Department of Economics at the University of the West Indies, St Augustine campus. As a research associate of the Centre for Health Economics at UWI, he is an active researcher in the areas of economic evaluation of health programmes and health outcomes research for developing countries, with over 60 peer reviewed conference papers and journal articles in this area.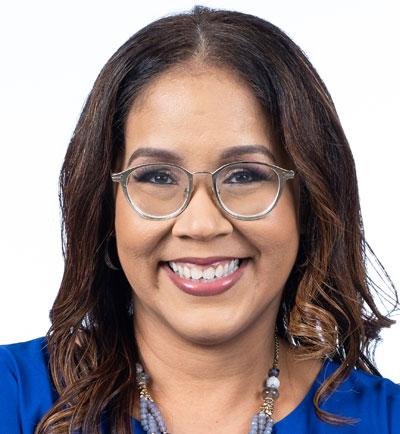 Karen Tom Yew

General Manager



Karen Tom Yew, General Manager, Group Marketing and Communications, is a career banking professional with more than 20 years of managerial experience at Republic Bank Limited. Prior to her current position, Ms. Tom Yew served as Regional Corporate Manager at Corporate Business Centre, North, leading a diverse team of Corporate & Credit Managers, growing the bank's client and asset base, and managing a multi-billion dollar portfolio.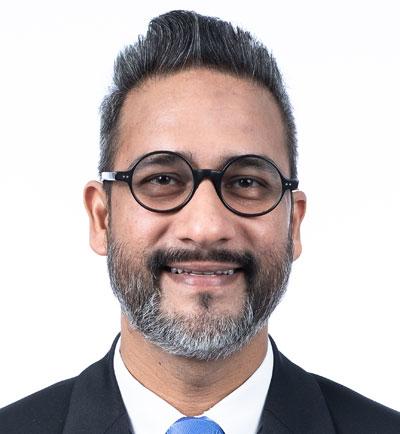 Richard Sammy

Group Vice President



Richard S. Sammy, Group Vice President, Republic Financial Holdings Limited and Vice President, Republic Bank Limited, is a distinguished banker with significant expertise in Risk Management, Investment Banking, Corporate Banking and overall banking operations.

A member of the Republic Group for more than a decade, he has served in numerous senior leadership positions, including, General Manager, Corporate and Investment Banking, Republic Bank Limited; Managing Director, Republic Bank (Guyana) Limited; Regional Manager, Corporate Business Centre–South and Regional Manager, Investment Banking Division, Republic Bank Limited.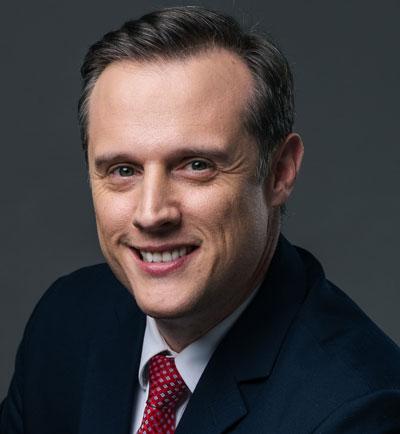 Abraham Smith

Chief Executive Officer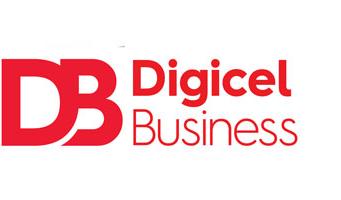 Abraham Smith was appointed Chief Executive Officer of Digicel Trinidad and Tobago in November 2020. He brings more than 20 years international senior management experience to the role, having previously worked in the Middle East, Africa, Asia, Russia and the Americas.

Abraham first joined Digicel in February 2019 as the Consumer Director where he led Digicel's consumer and digital businesses, as well as marketing and business intelligence for two years. He was instrumental in conceiving and driving customer-first digital initiatives that resonated with customers and staff; and his contributions have translated into increased usage and revenues which saw Digicel record its best year ever in T&T in 2019.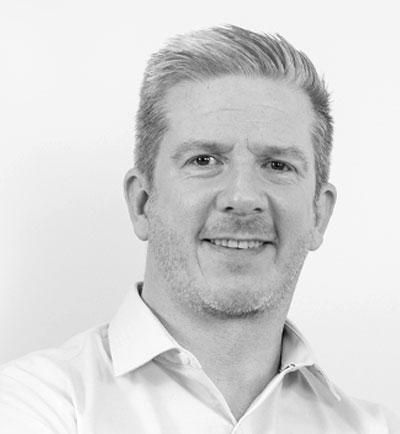 Bryan Kane

Innovation and Strategy Director, Group B2B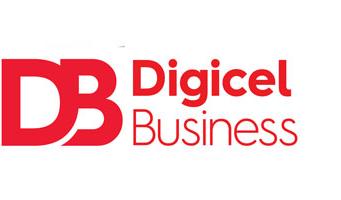 Bryan Kane brings with him more than a decade of professional experience at Digicel, where he has excelled across Group B2B, Carrier Services, and Market Operations. His expertise lies in Cybersecurity, Digital Transformation, Cloud Computing, IoT, and Data Management. Previously, Bryan spent over a decade at AT&T / NCR Global Data Networks, specializing in work on Datacenters, banking and financial systems, retail operations, and data analytics.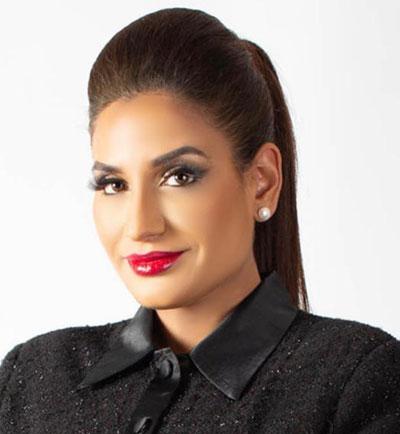 Dr Maryam Richards

Principal Medical Officer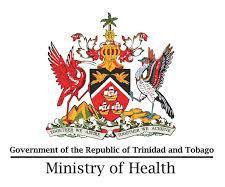 Maryam is an internationally recognized public health leader who currently holds the office of Principal Medical Officer, Ministry of Health, Trinidad & Tobago. She is also a non – executive director of public and private sector entities in the financial services, manufacturing and health sectors.

In May 2022, she represented TT as the Vice-Chair of the WHO's 75th World Health Assembly. In 2021 and 2023, she was recognized by the US Department of State for leadership in health.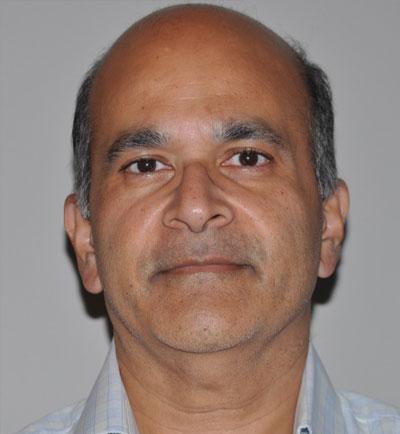 Dr Alexander Sinanan

Medical Doctor, Clinical Radiology

Dr. Alexander Sinanan is a Specialist Radiologist with a broad range of experience having worked as a Consultant in the NHS and subsequently in Trinidad & Tobago.
He is a former Chairman of one of the Regional Health Authorities and Lecturer in Radiology at the University of the West Indies, and is a strong proponent of the utilization of Technology to improve Healthcare Delivery and Outcomes.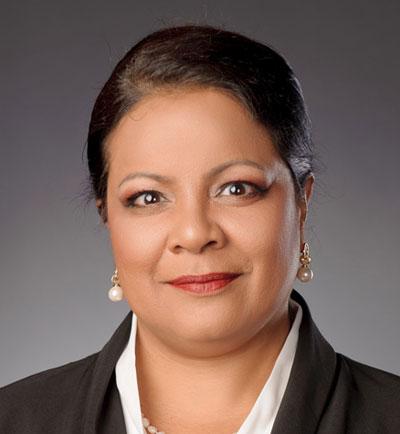 Vitra Gopee

Chief Operations Officer

Vitra is an executive lead whose 25-year experience in the IT Services industry has been marked by a passionate and relentless commitment to people, service and results. She has led several portfolios with responsibility for operations, sales, marketing and service. As Chief Operations Officer at DigitalEra Group, a US Based Next Gen Cybersecurity Services Provider, Vitra brings a unique mix of leadership, business and management expertise, with an unyielding focus on practices, policies, and procedures improvements in the company's daily operations in order to deliver business outcomes that are efficient, effective and productive.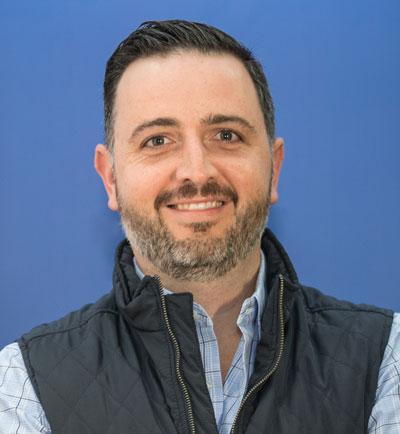 Felix Siman III

Vice President of Innovation and Deputy Managing Director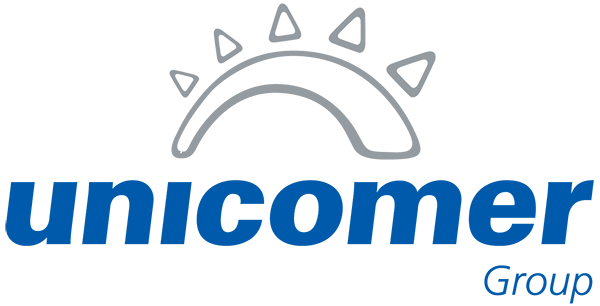 Felix Siman, serves as the Vice President of Innovation and Deputy Managing Director for the Caribbean region at the Unicomer Group. He is an influential figure in the company's operations where his responsibilities encompass oversight for the firm's regional business units in Trinidad, Barbados, and other locations, including brands such as Radio Shack, Courts Optical, and the E-commerce division. In 2018, Felix pioneered the group's innovative incubator, Garage Works.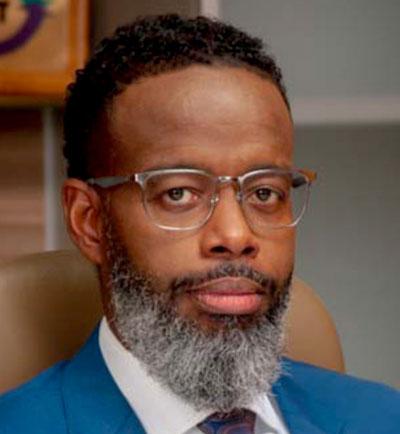 Darryl Duke

Assistant General Manager - Business Sales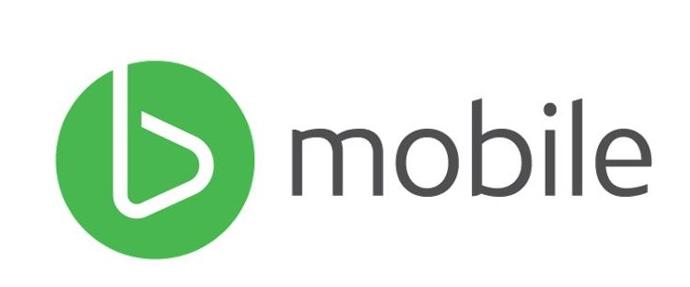 Darryl Duke is the General Manager Enterprise Services (Ag.) at Telecommunications Services of Trinidad and Tobago (TSTT).
He has over 25 years of progressive management experience spanning Purchasing and Supply, Enterprise Operations, Electronic Security, and Government Sales portfolios. Before his current role, Mr.Duke served as Senior Manager Enterprise Operations, where he led the growth of the company's Security Services arm. Under his stewardship, TSTT's Security Business, bmobile Vigilance, became the leader in Alarm Monitoring Solutions in Trinidad and Tobago.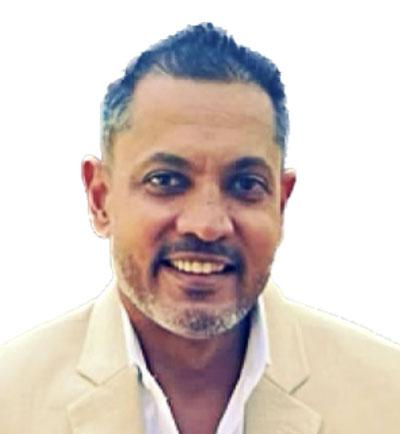 John Sankeralli

Business Strategist

John is a global Fintech evangelist dedicated to challenging the status quo and improving the inclusiveness and diversity in Financial Services. With over 20+ years of experience, having worked and lived in North America, Europe, Africa and Asia for various MNC's within Private Equity, Investment Banking, Telecommunications, Legal, Government and FNB, his passion in driving business transformation remained constant by embracing and adopting technology as a mindset differentiator.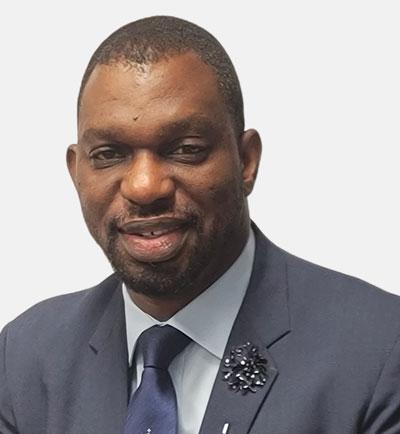 David Antonio Green

Vice President, North America and Europe, and Strategic Partnerships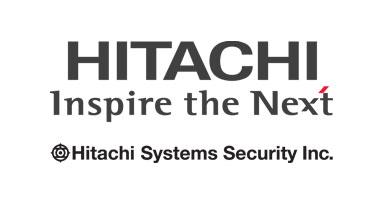 David is enthusiastic about cybersecurity and has been a proponent for keeping the message quite simple so that companies focus on getting the basics right, instead of pursuing extravagant approaches based on the latest products and trends. He advocates that companies build on the basics, identifying their "known unknowns," to improve their cybersecurity posture and maturity. His expertise encompasses three decades of experience in information technology, information security, financial services, and business development. In his current role as Vice President, North America and Europe, and Strategic Partnerships with Hitachi Systems Security Inc., he oversees the growth of the company's business in North America and Europe, leveraging the ecosystem of the Hitachi Group Companies.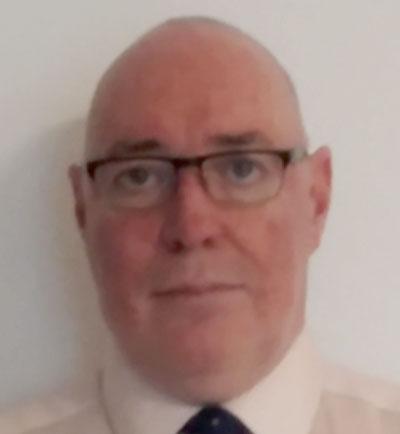 Hugh McGuire

Senior Scientific Advisor


Hugh is a Senior Scientific Adviser within the NICE International and NICE Scientific Advice team. Hugh leads technically on the NICE International services, with specialist knowledge of guideline development. He also contributes to NICE International's strategic objectives and the delivery of different international engagements through workshops, educational seminars, and international consultancy projects. He has extensive experience in delivering these services at both a national and international level.
Hugh holds an MSc in Health Psychology from the University of Westminster. Before joining NICE, he worked in various roles in guideline development and for Cochrane.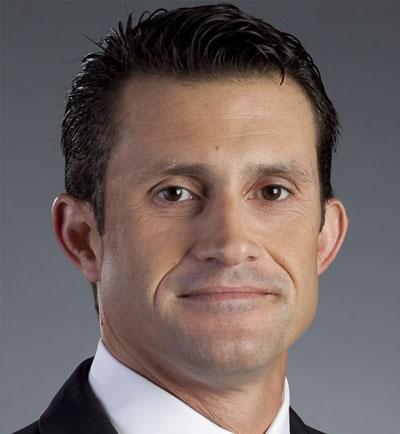 Eldred Garcia

SVP of Business and Partner Development


Eldred F Garcia is the SVP of Business and Partner Development at First Atlantic Commerce & PowerTranz.

He brings 25+ years of experience in the payments industry through banking, consulting, the major credit card brands, processors, 3rd party vendors, and on the merchant side as well. Eldred's focus has been primarily on the payments industry and, more specifically, on emerging technologies and fraud prevention.

While at Visa, Eldred was responsible for cardholder authentication in e-commerce for Latin America and the Caribbean region. Eldred also directed the Latin America and Caribbean region for TowerGroup, a research and consulting firm in Boston owned by MasterCard, Accertify, a fraud prevention company owned by American Express, and EPX, an international payments processor.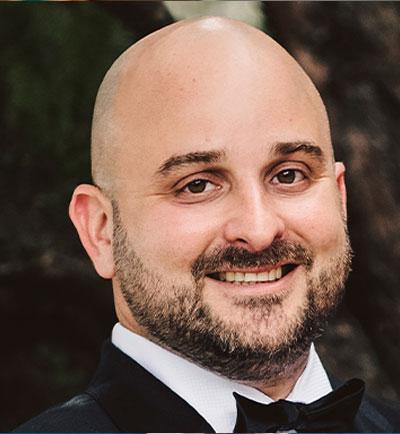 Miles Abraham

Director, Strategy & Innovation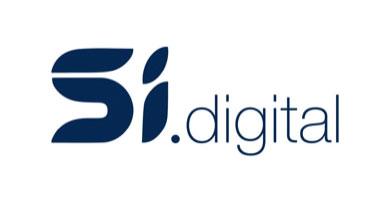 Mr. Abraham, founder of Simply Intense (Si), brings over twenty years of expertise in digital leadership to the Caribbean. Leading with a digital-first, data-driven model, his team delivers innovative digital transformation projects, cutting-edge technology, and robust digital platforms, loyalty programs and solutions for a diverse range of industries.

His journey began in his late teens in Hong Kong, where he started to challenge traditional business models. This experience has shaped his career, allowing him to effectively guide digital product strategy for numerous multinational corporations.

A graduate of the University of Sussex in Interaction Design, Mr. Abraham is dedicated to harnessing digital transformation for competitive advantage. He emphasizes outstanding user experience and design thinking methodologies, and is currently pursuing a Masters in Digital Management at Hyper Island, Sweden.
As a new father, Mr. Abraham is committed to promoting technology adoption in the Caribbean, believing that today's efforts will positively shape the future for upcoming generations.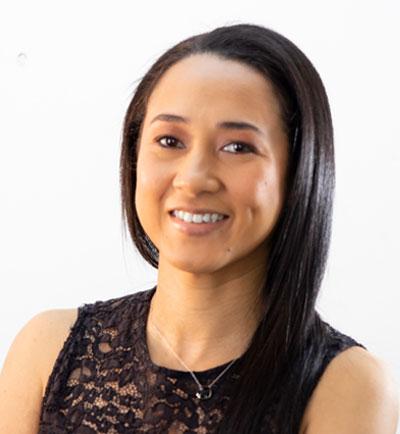 Lindsay Willams

Product Manager

Lindsay Williams is a Product Manager at foodDROP, a company that specializes in building a marketplace where local commerce can thrive. As a product manager, Lindsay's primary focus is on growing a marketplace where local businesses can establish an online presence to connect with and expand their customer reach. Her passion reflects in the introduction and integration of innovative products that not only simplify the digital commerce journey for local businesses but also prioritize ease of use for customers. Lindsay is a strong advocate for diversity and inclusion within the tech industry.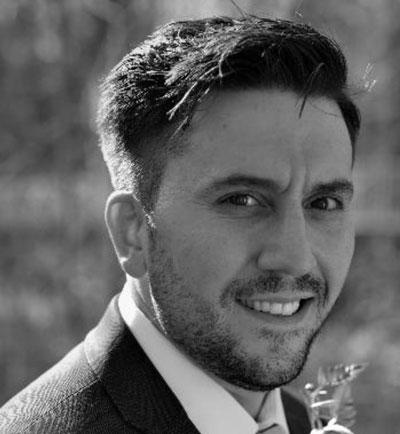 Noah Valle C. Gallo

Sales Director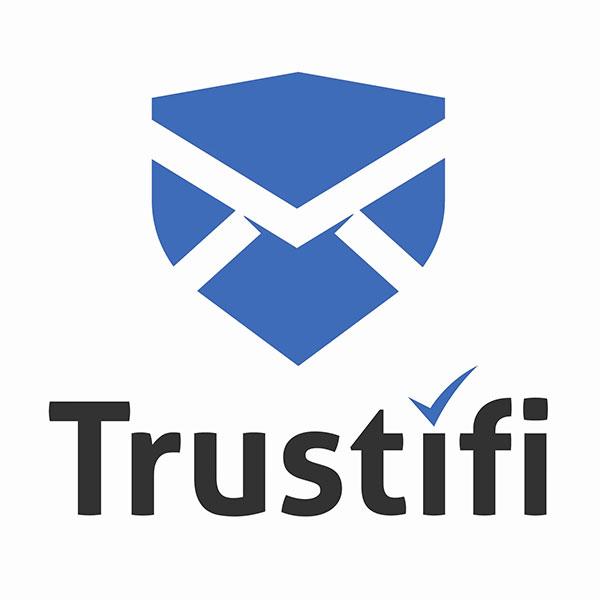 Noah Gallo has been a sales director with Trustifi for over 3 years. During this time, he has focused on educating customers on cyber-attack risks. He wants to help people understand that 91% of all targeted attacks start via email. By simply sending sensitive data or clicking on the wrong link, hackers can easily take over a workstation to compromise a company resulting in a large ransom payout or putting them out of business. Being a former small business owner, he felt compelled to work with early-stage companies because he understands the challenges that come with running a business.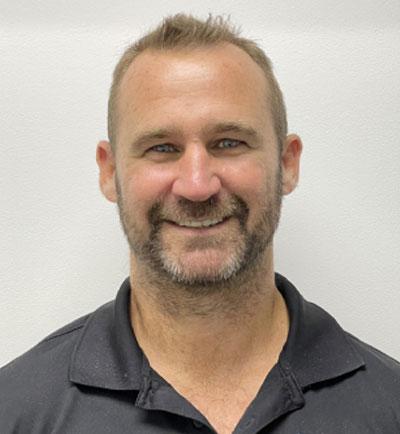 Garret Lloyd

Senior Technical Specialist


Gareth has over 20 years' experience in Information Technology, of which the last 5 years has been in Cayman. Gareth is the subject matter expert in Hyper-Converged Storage (Nutanix), Server Infrastructure (HPE/Microsoft) and Cloud Computing. Before joining IT Outsource, Gareth worked as a Solutions Architect for Consultancy Firms, Public Sector and Financial Services organisations in the UK and has a wealth of knowledge across Azure, converged infrastructure platforms and End User Computing. Gareth is a Senior Technical Specialist focusing on pre-sales and project delivery, assisting clients with their Digital Transformation and journey to the cloud.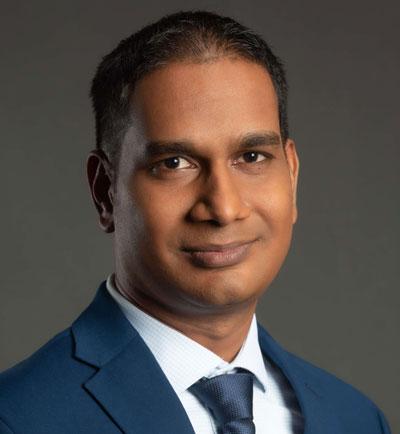 Naresh Mongroo

VP Technology Excellence and Enablement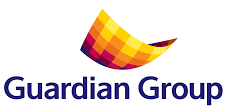 Naresh is performance driven C-Suite professional with 19 years of Financial Services experience. Currently the VP Technology Excellence and Enablement at Guardian Group.
Technology & Data Strategy Innovator, Value Creation, Thought Leader expertise in digital and data economy.

Proven ability to define technology and data analytics strategy. Responsible for creating leading-edge solutions driven by purposeful innovation to make business outcomes lucrative and further expandable.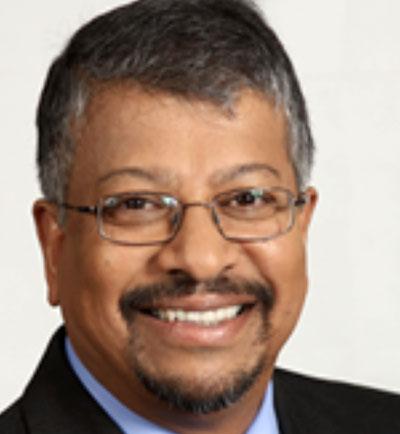 Devindra Ramnarine

Digital Transformation Adviser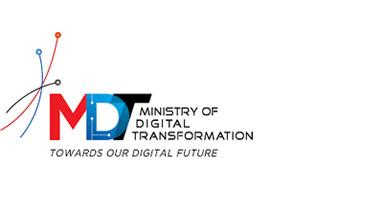 Devindra is an engineer with post-graduate qualifications in Telecommunications and Engineering. Over the last 30 years, he has worked as an international public officer, a CIO, a corporate executive in state enterprises/private sector, a full-time digital technology consultant in Government, and a part-time university lecturer in ICT at the BSc/MSc/MBA levels. He was a Partner/Associate Partner with two consulting firms focusing on digital government and ICT-enabled transformation across the Caribbean and the World. He has led teams which developed the National ICT/Digital Strategic Plans for several countries and has managed complex high-risk ICT projects in the public sector.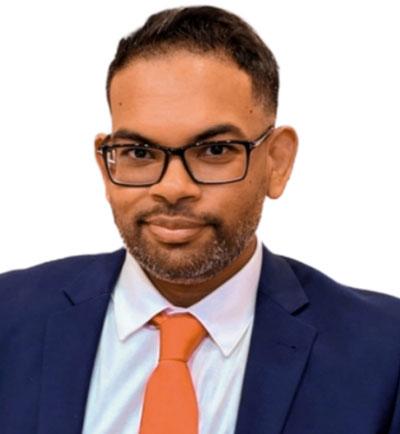 Miguel Kalloo

Manager, Analytics and Insights, Data Governance and Management Unit


Miguel Kalloo is an IT professional with over 13 years of experience helping companies in the public and private sectors on their digital transformation journeys. Miguel is currently the Manager, Analytics and Insights at Republic Bank Limited, where he leverages his knowledge of data architecture, data analytics and data governance to drive business growth, optimise processes, and uncover valuable insights for the wider RFHL Group.